We have another free printable coming your way! A mermaid printable to be exact.  This is one of my favorite pieces I've drawn yet!
While I was working on this the other night, my husband, looking perplexed asked "Yeah, but what does it mean?"
Anything you think it means! Maybe you swim a little differently.  Or leave a little sparkle in your wake. Or comb your hair with forks.
"Oh so like, you have arms and you wear a seashell bikini top?"
Sure.
I liked this mermaid print so much that it is downloadable in Black and White and Color! Download now!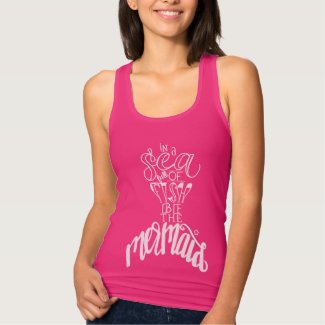 Want to see this print on other products? Shirts! Journals! Greeting cards! Check out our new Zazzle shop, more designs and products coming soon!
Be the Mermaid
by
TheCraftyCats